A Stockton Christmas. 1890s style.
As the festive season gets into full swing we thought we'd give you a glimpse into how it was done in the dim and distant Stockton of the 1890s. Just think of us as the Ghost of Christmas Past. Not that we're saying you're Scrooge, dear reader. We're sure you've fully embraced the Christmas spirit, much like Stanton's Boots did in 1898 wishing readers of the Stockton Herald "Hearty good wishes to you all".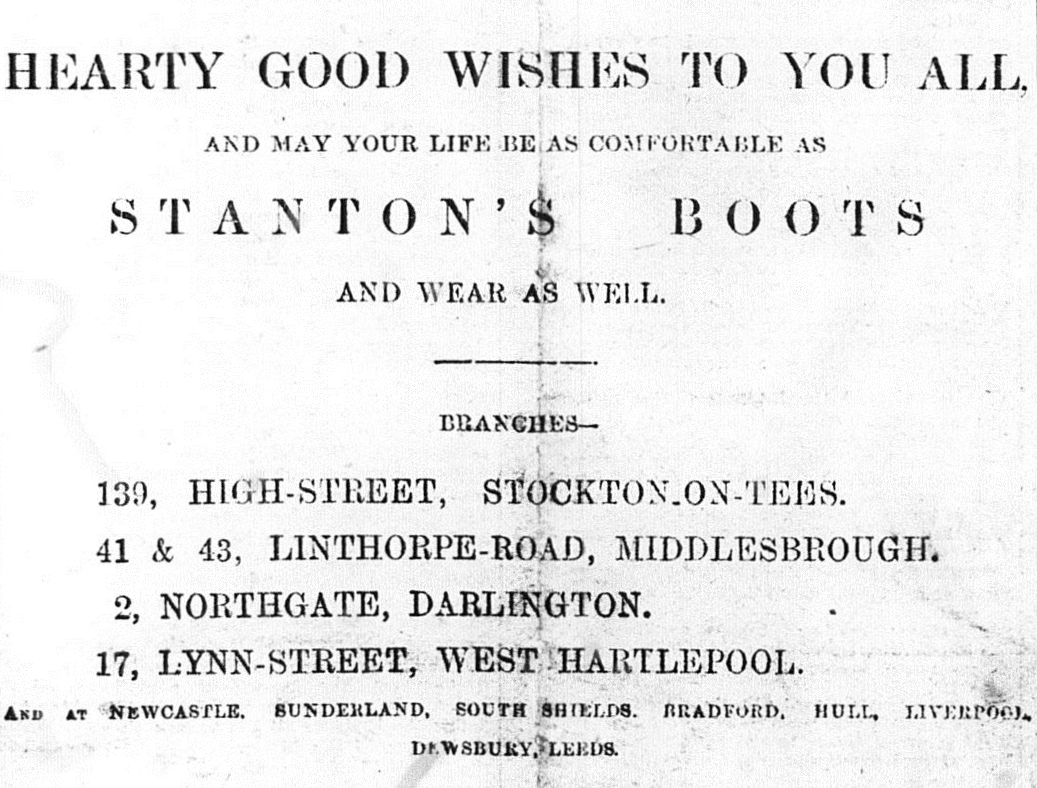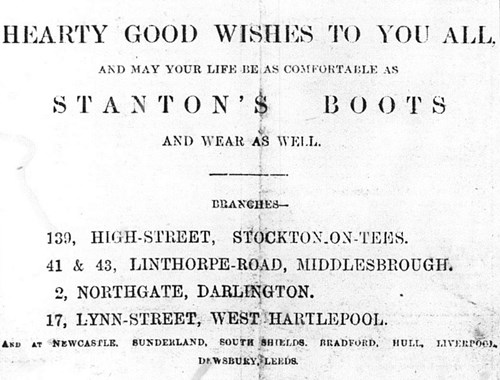 A lovely sentiment but their attempt to hijack seasonal pleasantries with a bit of product placement sadly failed to catch on. Rarely do we see "May your life be as comfortable as Stanton's Boots and wear as well" emblazoned on greetings cards today.

Those less fortunate over the Christmas period may have had to call upon the services of the frankly terrifyingly named "Theodore Skull" to deal with their RUPTURE: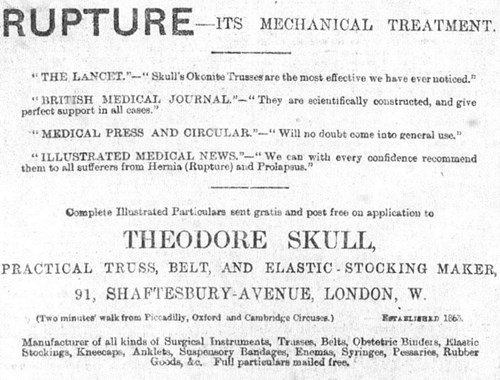 While Mr. Skull was no doubt a competent rupture specialist, recommendations were clearly more restrained in the Victorian era, particularly from The Lancet: "Skull's Okenite Trusses are the most effective we have ever noticed." Those Okenite Trusses must have just flown off the shelves after that review.

For those wanting to forget the festive rush with some escapist entertainment The Herald serialised Clementine Montagu's "Beyond Her Strength" a story of love across the class divide as humble Mabel North falls for the aristocratic charms of Reginald Davoren: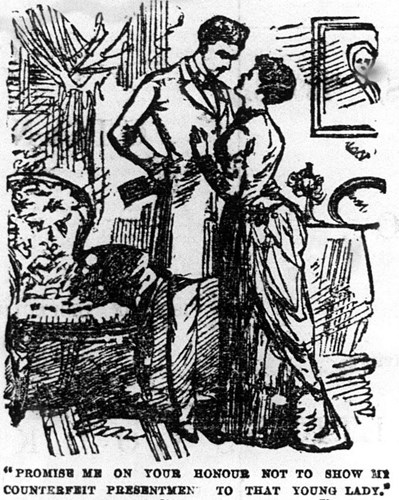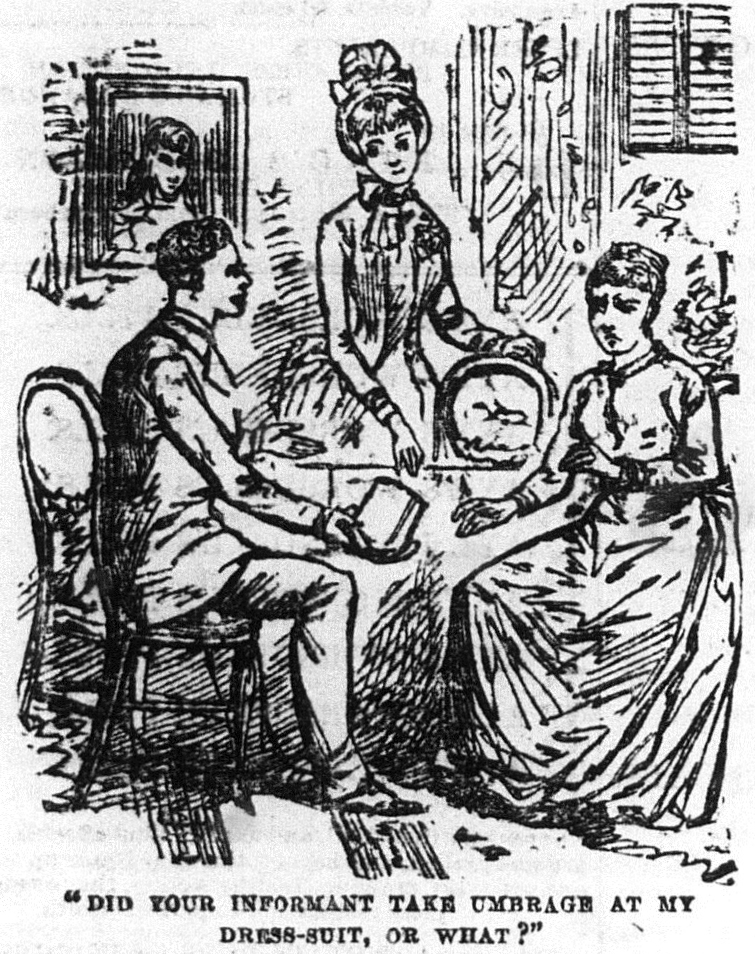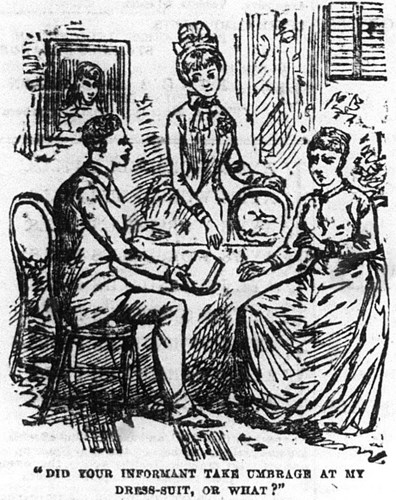 We recommend trying to include both these phrases at opportune moments over your Christmas dinner this year.

In his seasonal Leisure Moment with the Bairns, Grandfather offered a pan-European tour of Santa Clauses: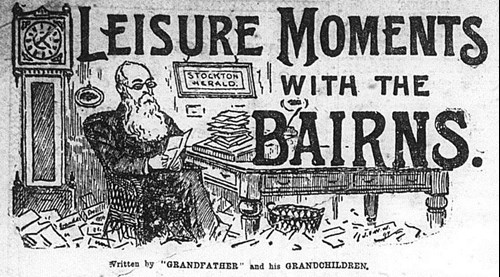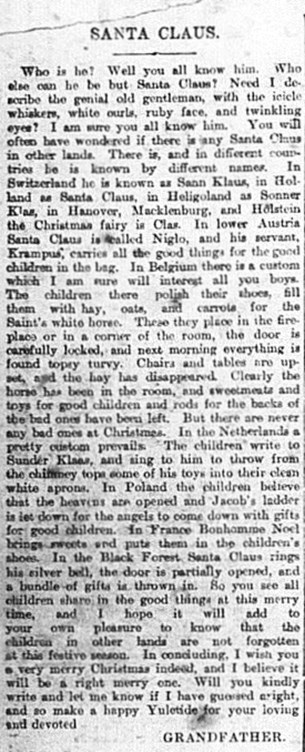 And finally, sit back, possibly with a magnifying glass, and enjoy a Christmas stroll through Thornaby's finest shopping emporiums: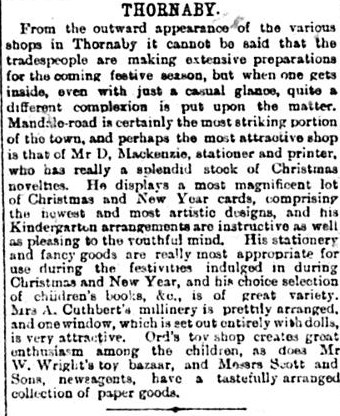 Well, we hope you've enjoyed these shadows of things that have been. All that's left is to wish everyone a very merry Christmas and a happy and prosperous New Year. May your life be as comfortable as Stanton's Boots and wear as well.