Theatres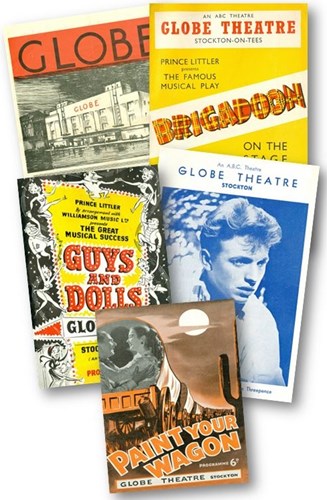 The Borough of Stockton-on-Tees has a rich theatrical history. Some of its theatres are now long gone, others continue to thrive and some are soon to be revived.
The Georgian Theatre dates from 1766 and following a 10 month refurbishment opened its doors again in 2017 as a live music venue. Early 20th century theatres The Castle and Hippodrome are no longer with us, while The Globe remains standing and is in the process of a major restoration project. Standing on the site of the Hippodrome is The Arc while in Billingham the Grade II listed Forum Theatre celebrated its 50th anniversary in 2017.
Stockton Reference Library holds a collection of theatrical memorabilia from the Forum, Globe and Hippodrome theatres.  We have an ongoing digitisation program to make these resources accessible for local history research and to perhaps bring back some fond memories as well!  
Keep checking this page as we add to our digital collections...