About
Heritage Stockton is a space where we can all share our memories, experiences, stories and knowledge to create a record of the Borough's past and heritage. If you would like to learn more about the Borough's history and heritage you might like to visit Preston Park Museum and Grounds or the Stockton Reference Library.
Dear Diary
The Coronavirus (COVID-19) pandemic has changed day-to-day life on a global level. It will be written about in history books for years to come.
Here we want to document some of your experiences during the Coronavirus outbreak. Whether it's a digital birthday singalong, a visit from grandparents through your window, family exercises in your garden or paying tribute to the loss of a loved one; your experiences will be documented for future generations to see how we managed to stay connected during a nationwide lockdown.
You can submit your own pictures, videos, and audio stories by clicking on the Contribute tab above. We look forward to seeing your 'Dear Diary' contributions
Stockton Reference Library
The Reference Library is on the second floor of Stockton Central Library. In addition to plenty of quiet study space you can also consult the local studies collection and make use of the Family History Suite. We have a wide range of publications covering the local area, for both reference and loan, as well as access to archival maps, council minutes and electoral rolls. There are eight PCs designated for Local and Family History research with access to Ancestry, FindMyPast and the British Newspaper Archive. And there's also parish registers and local newspapers on microfilm. We offer an enquiry service courtesy of our knowledgeable, experienced and highly skilled Ref Team* and digitisation facilities for personal archiving.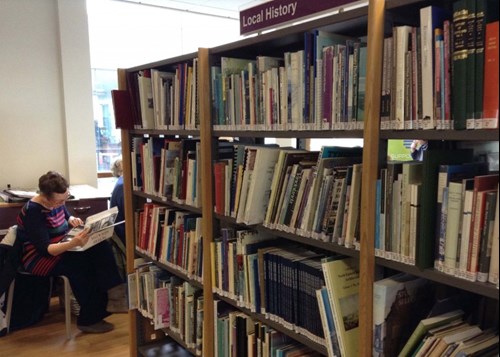 We also run regular introductory sessions to Family History and have a range of speakers and events throughout the year.
You can contact us on 01642 528079 / [email protected] or pop in during opening hours:
Monday, Wednesday and Friday: 8.30am – 6pm
Tuesday and Thursday: 8.30am – 8pm
Saturday: 9.30am – 4pm
*No pressure, Ref Team.
Nestled alongside the River Tees, Preston Hall, a former Georgian gentleman's residence and once home to local industrial magnate Robert Ropner, now houses the Borough's museum.
Preston Park Museum holds a large collection of objects which tell the story of Stockton-on-Tees. The collections, which include social history, industrial history, costume, arms and armour, paintings and decorative art, are displayed in four themed galleries. These are complemented by changing 'Community Curated' and 'Object of the Month' displays and our exciting programme of temporary exhibitions.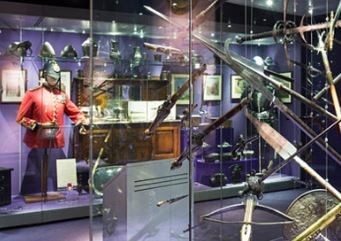 Experience what life was like in 1895 as you take a stroll down our replica Victorian Street and enjoy the beautiful grounds with woodland and river walks. You can also discover the track bed of the Stockton & Darlington Railway if you know where to look!  We run a programme of events and activities, including talks and our 'ParkMade' heritage craft workshops, throughout the year.
If you have a question about the museum's collection, please get in touch using the enquiry form on our website . Alternatively, you can contact us on 01642 527375.
The Museum is open Tuesday-Sunday 10.00am-4.00pm (last admission 3.30pm). We are closed Mondays except Bank Holidays and during school holidays. Please check our website for Christmas closures. All tickets are valid for unlimited visits for one year from the date of issue.